Arrivals Terminal:
The world famous AeroMexico is known for being one of the largest airline companies in its native country of Mexico and in the region. This airline has an incredible fleet of over a hundred jets flying to nearly 90 locations around the world.
In the United States, the LAX is a prominent destination of this airline. Upon arrival at this airport, the passengers of AeroMexico will find themselves at the B terminal.
However, in case the flight was a codeshare flight being operated by different airline companies, as is common for many airlines, then passengers may find themselves at Terminal 2 or even Terminal 3 instead.
This information is usually revealed ahead of time, and you are encouraged to gather such details to be better prepared for your trip through the LAX.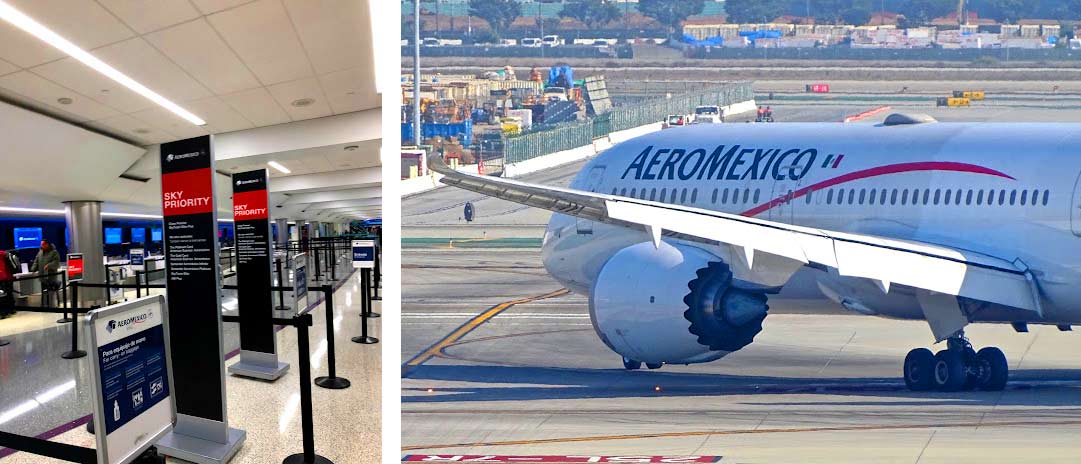 Departures Terminal:
When it comes to the departing flights of this airline, and unlike the arriving flights, it is more likely that the gates and check-in desks will be found at Terminal 3. If not at Terminal 3, then your best bet is either Terminal 2 or back to the B terminal.
Again, this information is crucial, and it is recommended that you know all that you need to know prior to your arrival at the airport.
Flights
Not only does AeroMexico operate some major flights to and from the LAX, but it also partly operates two of the ten most popular international routes from the LAX. These routes are to Mexico City and Guadalajara.
To inquire more about their flights and routes to and from the LAX, you can contact AeroMexico at the LAX directly at +1 800 237 6637.
You can also check out the status of your upcoming AeroMexico flight here.
Codeshare
As it is a possibility for your AeroMexico flights to be codeshare flights with other companies, then it may be beneficial to know a little more about these flights.
Since AeroMexico is a SkyTeam Alliance member, its partners at the LAX are Delta, WestJet, Korean Air, and the Virgin Atlantic to name a few.