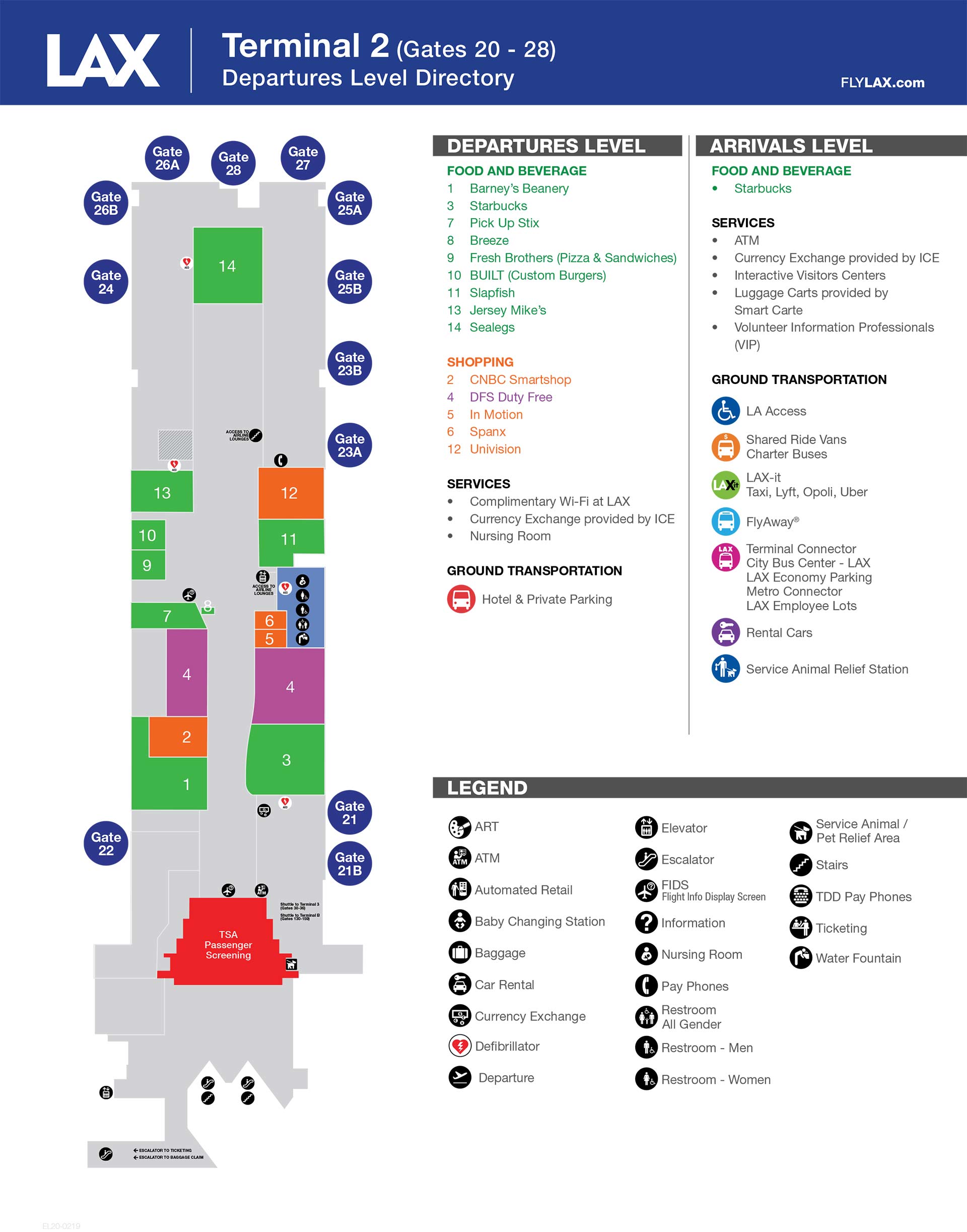 The LAX is a major hot-spot for many travelers coming into the United States, and vice-versa. It is also a renowned airport for domestic travel. These statements are corroborated by the statistics that prove that the LAX is one of the busiest airports in the entire world.
For this reason and more, the airport contains nine different terminals. They are numbered from one to eight, with the last terminal being called the Tom Bradley International Terminal. Each terminal serves a very specific purpose, caters to specific airlines, and overall helps alleviate the traffic of travelers from piling up in one place.
Terminal 2 Los Angeles Airport
The nine terminals of the LAX are situated in a U-shaped pattern that ensures that the terminals are logically connected to one another. At what is referred to as the northern side, terminals 1, 2, and 3 reside.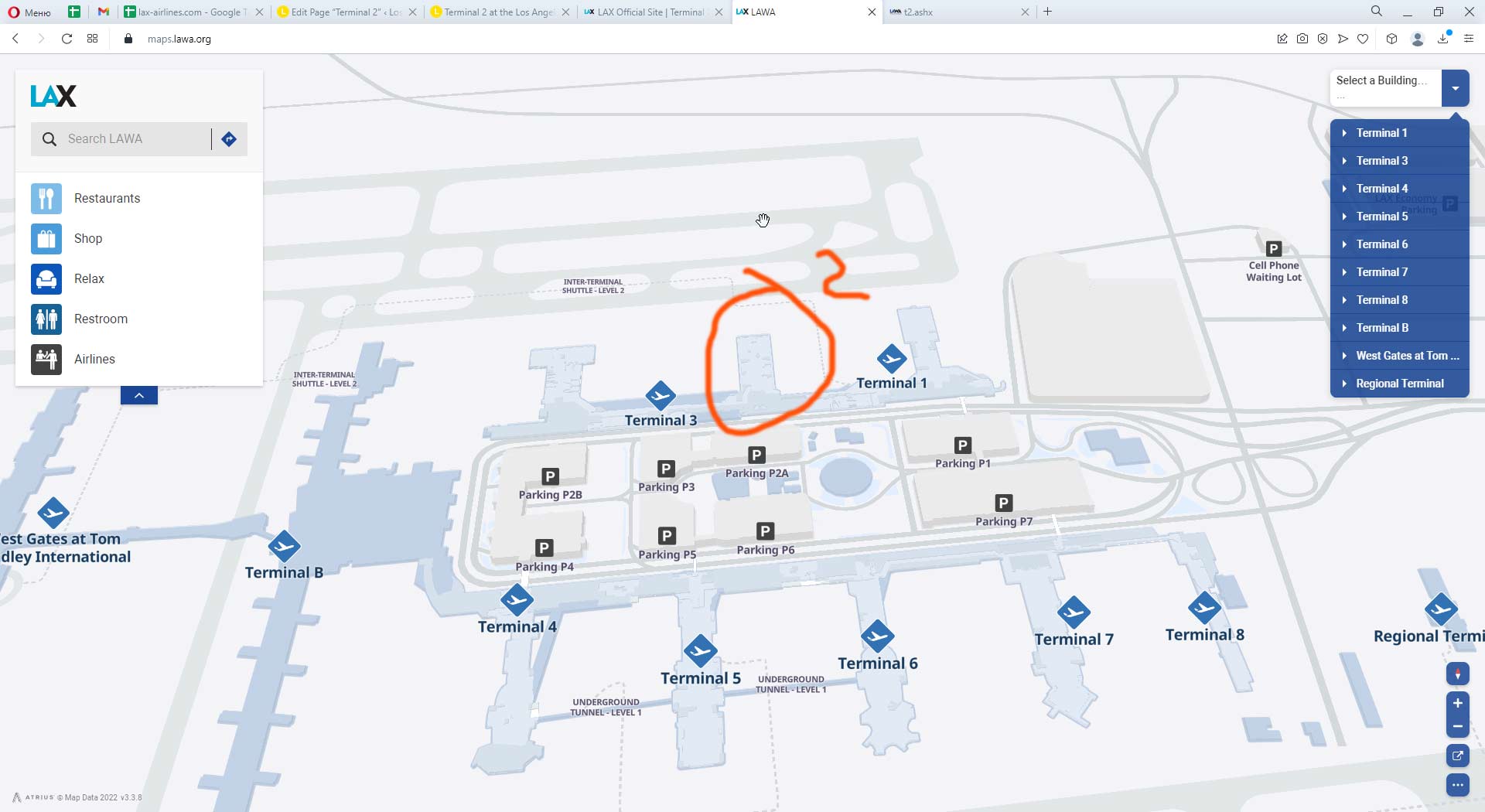 In Terminal 2, both domestic and international flights are greeted at the arrivals area. When it comes to the departures, only domestic flights take off from this terminal.
The gates Terminal 2 LAX Airport contains are between 21-28.
LAX Terminal 2 facilities
The facilities at the LAX make this airport all the more special! From luxurious lounges to public spas and even observation decks, this airport has it all! The following are just a handful of the numerous restaurants, cafes, and pubs that you can find at Terminal 2:
Pick Up Stix
Sea Legs Wine Bar
Breeze
Jersey Mike's Subs
Barney's Beanery
Slapfish
Fresh Brothers Pizza Salad Wings
As for the shopping experience at Terminal 2, these are some of the stores you can check out:
CNBC Smartshop
Univision Travel Store
SPANX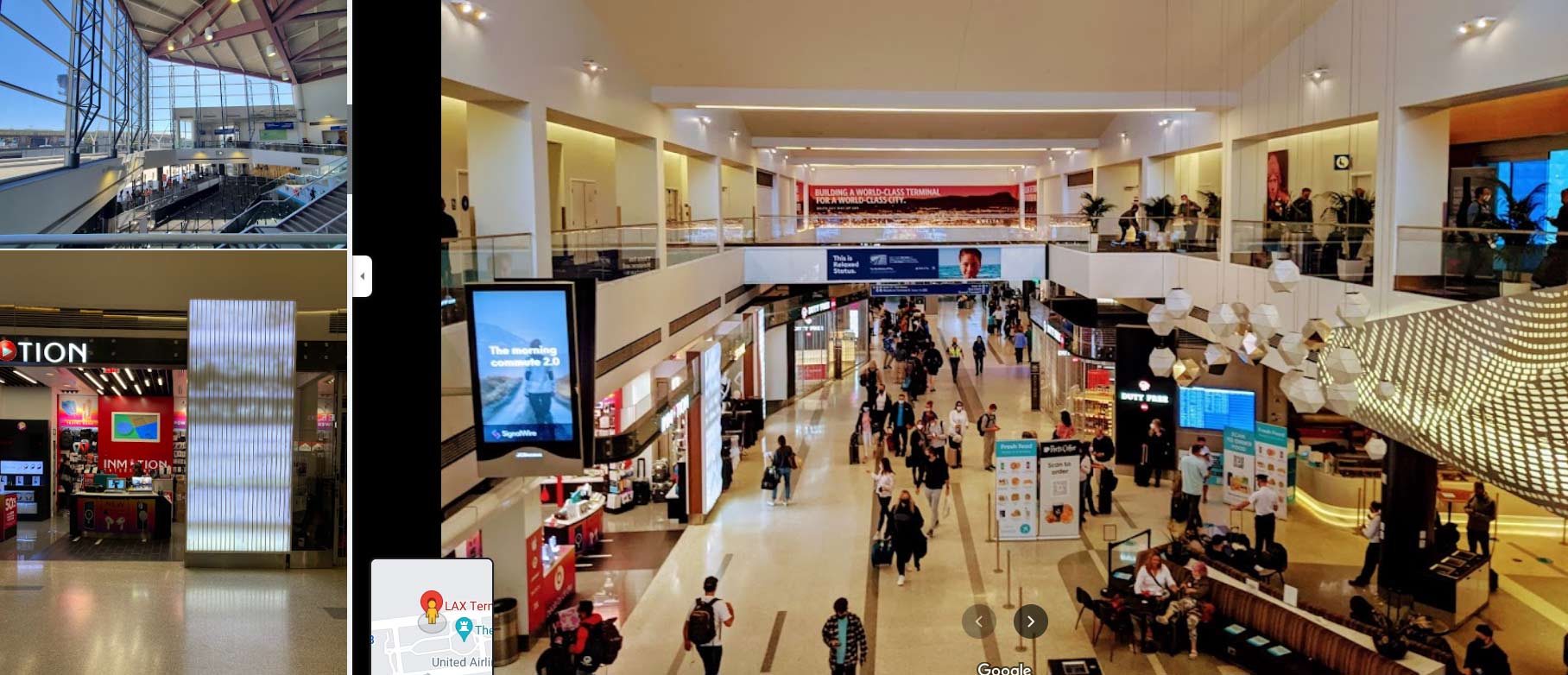 Other facilities are also available to not only make your trip through the LAX more memorable, but also more convenient. Such amenities that can be found in Terminal 2 include nursing rooms, high-speed Wi-Fi available for everyone, currency exchange offices, wheelchair rental services, ATMs, and even shoe-shining stations!
Lounges
Luxury lounges are a must visit at the LAX! When you find yourself at Terminal 2, the following are the available lounges in your vicinity:
The Delta Air Lines Delta Sky Club, which operates daily from 5:00 am till 11:30 pm. The lounge guests are offered complementary snacks, fully equipped work stations, and most importantly, a relaxing environment for you to enjoy before your flight. Similarly, the Virgin Atlantic Clubhouse can also be found at the terminal and offers similar services.
The USO lounge, on the other hand, operates on a 24/7 basis, contains a children's area, TVs, shower stations, and some hot meals ready to be served! It also contains a children's area for all your little ones. Note that this lounge is only available for military personnel and their families.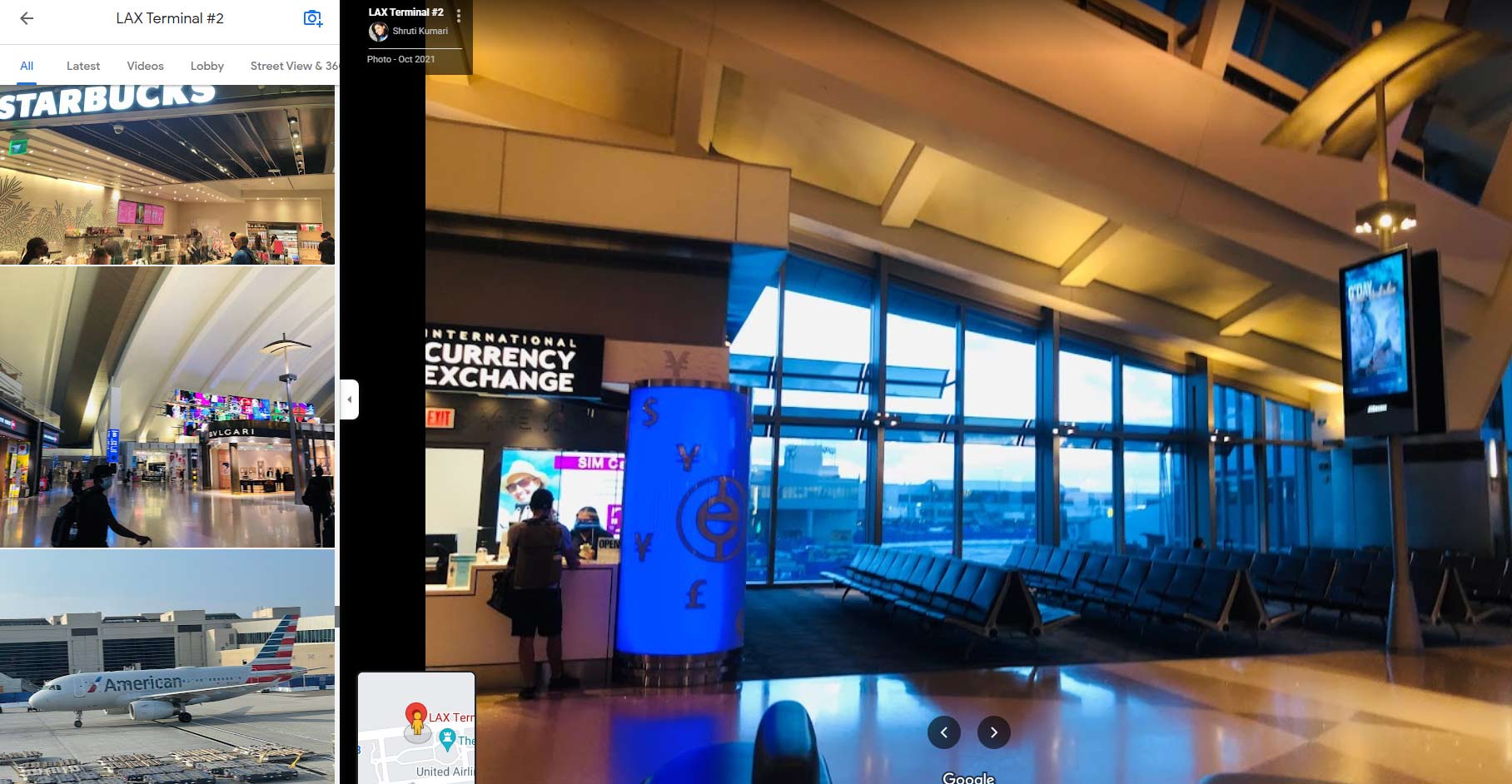 Airlines at Los Angeles International Airport
Many airlines operate at Terminal 2 of the LAX. Some of the notable ones include:
Aeromexico
Air Canada
Air China
Hawaiian Air
Sun Country
Avianca
Virgin Atlantic
Volaris
WestJet
Terminal 2 map LAX
If you are interested in a better view of the overall airport and all of its terminals, check out the airport map here. For a map of LAX Terminal 2 specifically.