The LAX is one of the most important airports in the entire country! Its annual average number of visitors that ranges between 80 and 88 million (pre-pandemic numbers), makes it one of the busiest airports not only locally, but also in the entire world! Only a few airports in the world welcome more passengers than the LAX.
To accommodate for all these people, the LAX has built nine different terminals, each serving specific airlines. This ensures that the traffic of people is never overwhelming nor hindering to the ability of the airport to operate normally.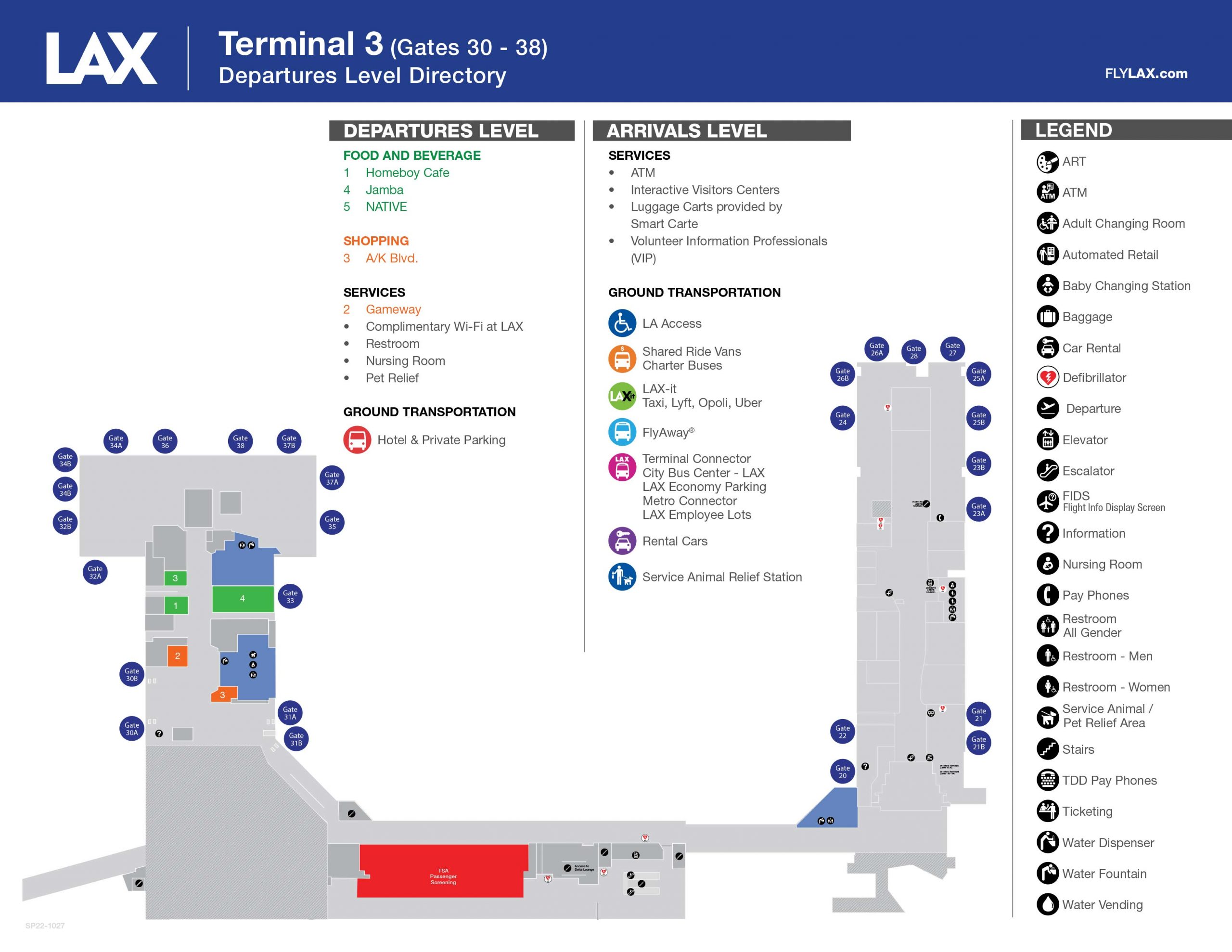 Terminal 3 LAX map
To better understand the layout of the terminals at the LAX, you might want to check out the map of the airport that clearly outlines the structures. The map can be found here. For the Terminal 3 LAX map in particular.
Los Angeles International Airport Terminal 3
The LAX's nine terminals are arranged in a U-shape for a clearer organization and to guarantee that they are better connected to one another. Terminals 1, 2, and 3 are located on the so-called northern side.
At Terminal 3, both domestic and international flights arrive and depart. It is divided into two levels – the arrivals level with the baggage claim, and the departures level with the check-in desks and gates.
The LAX gates Terminal 3 contains go from 30 and up to 39.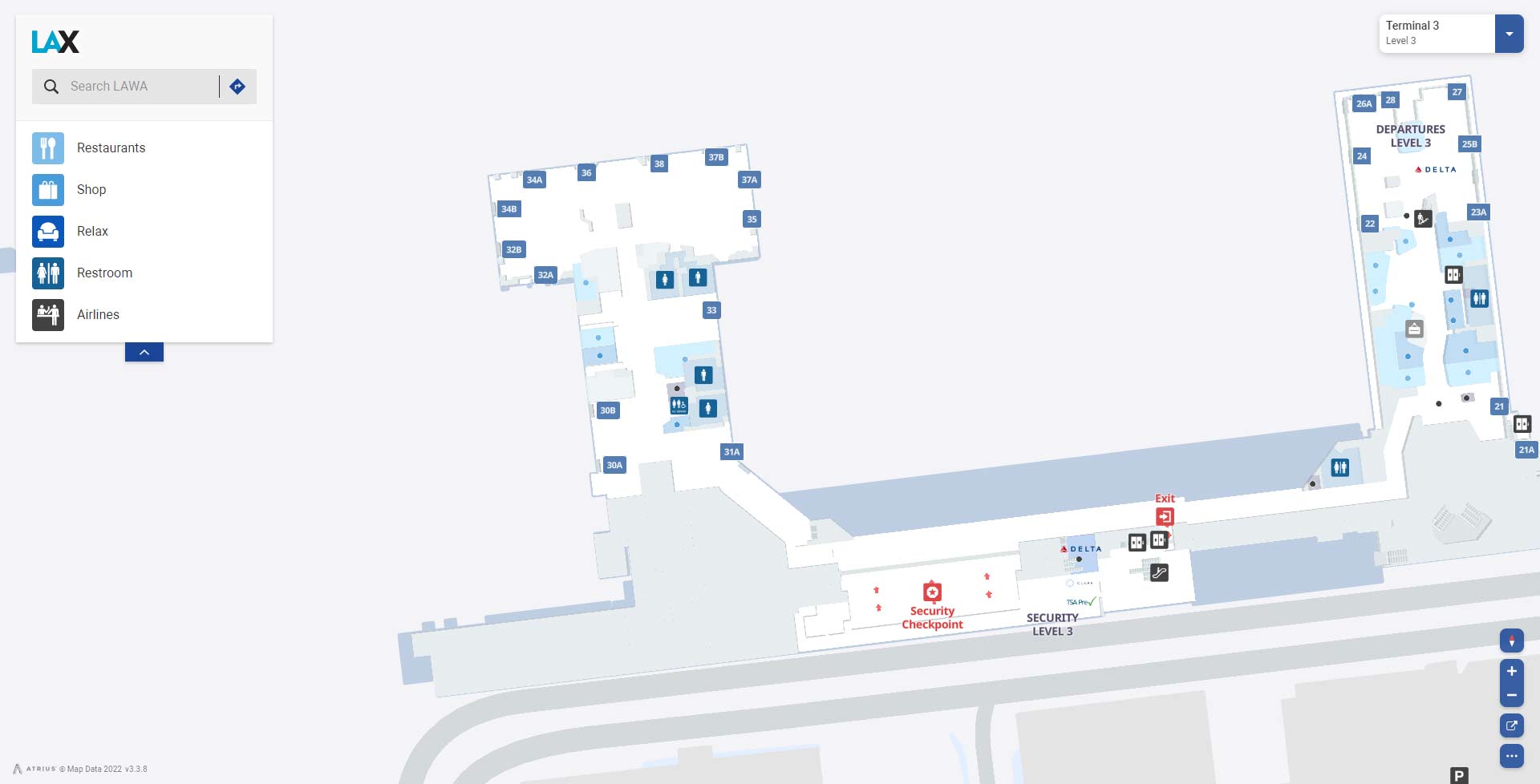 LAX Airport Terminal 3 facilities
The amenities at the LAX make the journey through the airport as special as can be. Each terminal has its own set of restaurants, cafes, bars, shops, stores, and other convenient facilities. Terminal 3's selection of services is sure to satisfy every visitor!.
In terms of food choices, there are plenty! The following list includes just a few examples of what can be found at Terminal 3:
Jamba
Homeboy Café
Native
Barney's Beanery
Breeze
BUILT Custom Burgers
Sealegs
Jersey Mike's Subs
Shopping is equally as important at each terminal. These stores are but a glimpse of what can be found at Terminal 3:
Spanx
Univision
Gameway
InMotion
CNBC Smartshop
Other amenities that can be found at Terminal 3 include vending machines, nursing rooms, ATMs, high-speed Wi-Fi available for all, currency exchange offices, and so much more!

Terminal 3 LAX lounges
The lounges at this terminal are exclusively related to Delta Air Lines, and they include The Delta Air Lines Delta Sky Club (North and South). These lounges include similar amenities that include premium food, complementary drinks and cocktails, resting zones, and wonderful snacks!
Airlines at Los Angeles International Airport Terminal 3
Delta Air Lines mostly uses this terminal as its own hub. This explains why the lounges are centered around this airline. However, other airlines operate from this terminal as well, some only operate their departures from Terminal 3, and others operate both arrivals and departures. The airlines are:
JetBlue Airways
Spirit Airlines
Virgin America
Virgin Australia