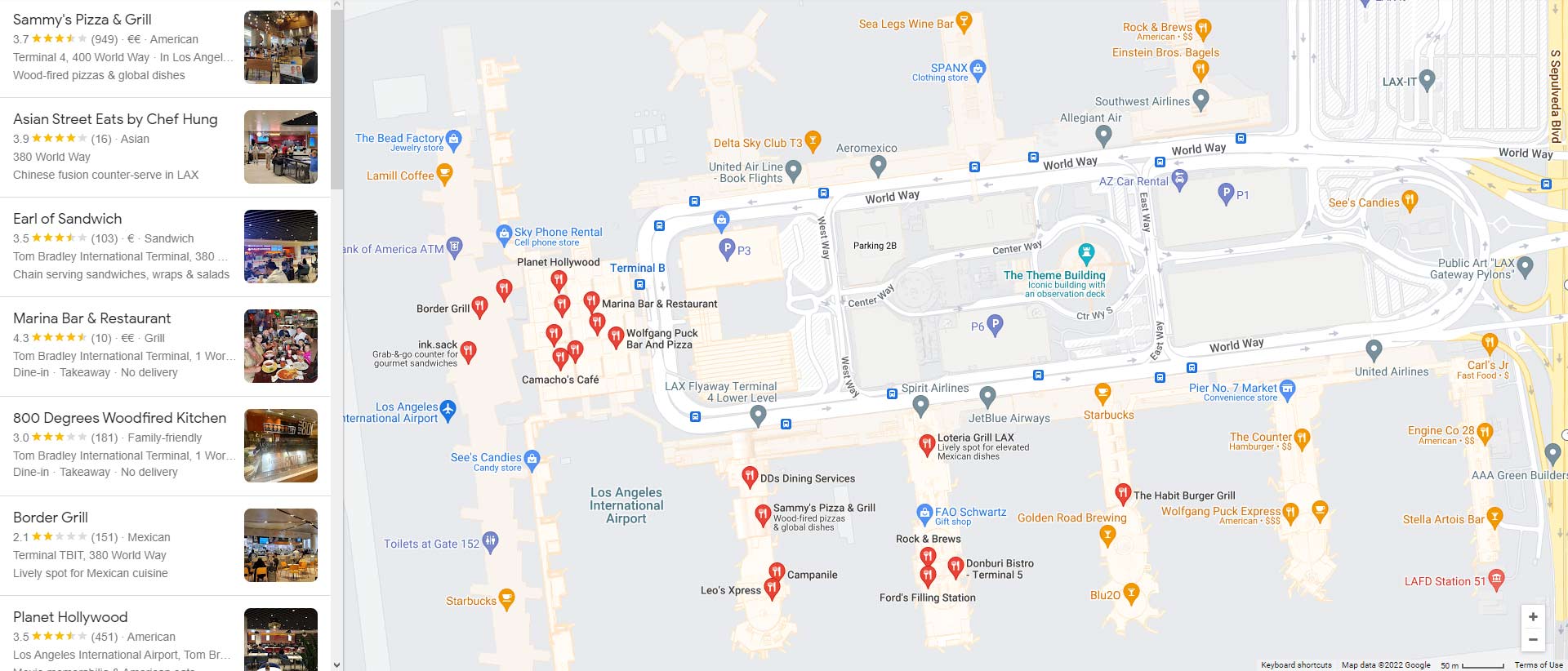 The LAX is known far and wide as perhaps one of the most visited airports in the world. Locally, it takes second place after the Atlanta International Airport. And with the sheer number of visitors stepping foot at the airport, the food options should (and certainly do) cater to each and every single visitor.
Regardless of your dietary choices, restrictions, and even budget, the restaurants inside LAX have something for you! Whether you follow a vegan/vegetarian diet, or any other diet such as keto, or you follow religious regulations in your consumption of only halal or kosher food, or maybe you or your loved ones have specific allergies, you can be sure that the varied options at LAX will undoubtedly cater for you. Grab a quick snack/drink, sit down for a full meal or find the nearest dessert place, what's important is that you enjoy your trip through this wonderful airport.
Restaurants in LAX Airport
The following is a non-comprehensive guide of some of the restaurants and cafes that you may encounter at each terminal. This list can serve as a preliminary guide to help guide you in deciding where you would like to dine at this great establishment. Note that you are not bound by the restaurants in the LAX Airport terminal that you are in, as moving around the terminals is facilitated by inter-terminal transportation.
So go ahead and seek out your favorite restaurants for a full course meal before you board your flight!
LAX food Terminal 1:
Rock and Brews
Urth Caffe and Bar
Trejo's Tacos
Betcha Burgers and Bar
Pei Wei
Deli and Co
LAX food Terminal 2:
Barney's Beanery
Slapfish
Built
Pick Up Stix
Breeze
LAX food Terminal 3: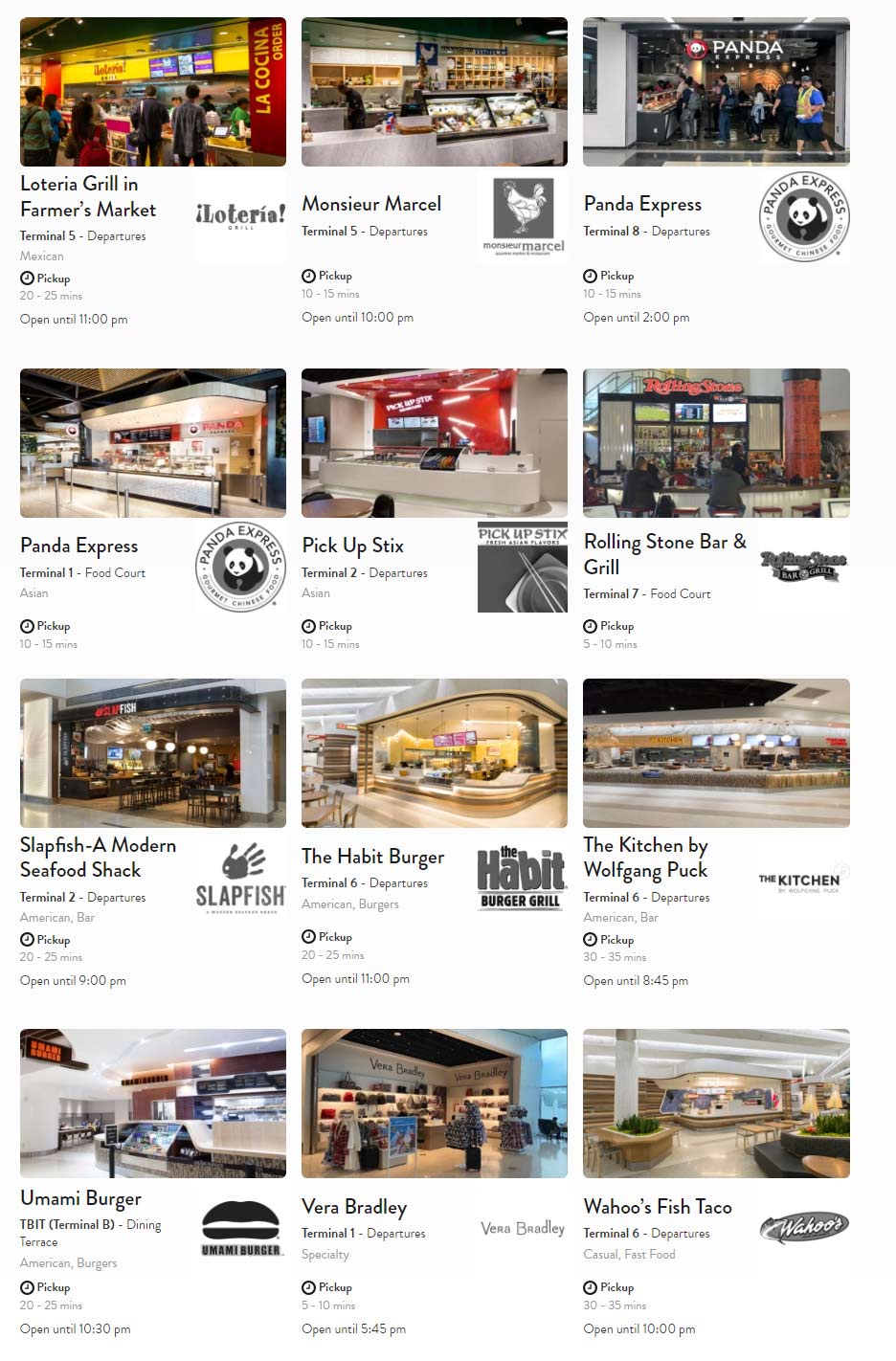 LAX food Terminal 4:
Sammy's Pizza and Grill
Campanile
Homeboy
Leo's Xpress
Cole's
Brioche Doree
LAX food Terminal 5:
Loteria Grill
Farmers Market
Lemonade
Donburi Bistro
Ford's Filling Station
LAX food Terminal 6:
Point the Way Café
Osteria by Fabio Viviani
Golden Road Brewing
Wpizza
Blu2O
Gameway
LAX food Terminal 7:
The Habit Burger Grill
The Counter
Ashland Hill
BLD
Wolfgang Puck Express
LAX food Terminal 8:
Engine Co 28
Carl's Jr.
Corona Bar
LAX food Terminal TBIT:
800 Degrees Woodfired Kitchen
James' Beach
Lamill Coffee
Ink.sack
Chaya
LAX food court and lounges
At the LAX, there are food options that stretch beyond the usual restaurants and cafes scattered across the terminals. You may look out for the food court at your respective terminal and discover all the varied options before you.
You may also have a pass to one of the many lounges in each terminal. If so, then don't miss your chance to get a taste of the premium food, the complementary drinks and cocktails, and the prepackaged snacks that you can even take with you on your flight!
With so many options for you to choose from, head to the airport early to enjoy a variety of foods and drinks!