Arrivals Terminal:
All Nippon Airways, or ANA for short, is a Japanese airline company that operates to many destinations within and outside of Japan. One of its most important destinations outside of Japan is the LAX in the United States.
And since this airline is an international one, then its flights are bound to land at the international terminal, also known as the B terminal.
Airlines are known to cooperate and partner with one another to share flights, called codeshare flights. All Nippon is no different, and when it codeshares flights to the LAX, then these flights may not land at the B terminal.
Instead they may land at Terminal 6, Terminal 7, or Terminal 8. Find out which terminal your All Nippon flight will be landing at before your arrival at the airport!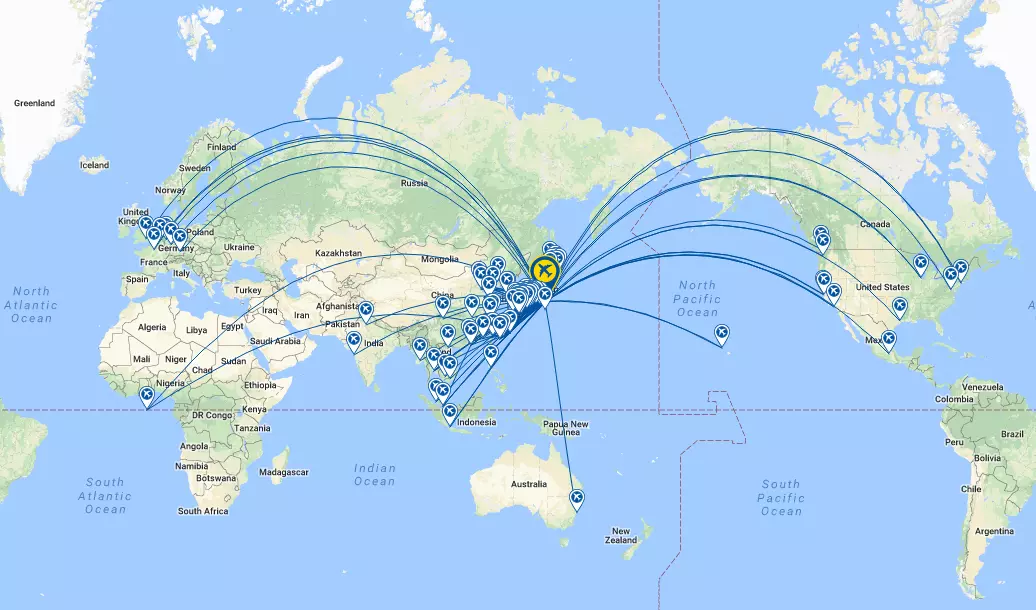 Departures Terminal:
When it comes to departing All Nippon flights from the LAX, the same information for the arriving flights will be reiterated. As this airline is an international one, it will operate from the international terminal or the B terminal, as it is more commonly known.
When the flight will be a codeshare flight, you might find your check-in desks and gates at a different terminal, such as Terminal 6, Terminal 7, or even Terminal 8.
Flights
Air Nippon flies to two major destinations from the LAX, both of which are in Tokyo, Japan. These destinations are the Tokyo-Haneda and the Tokyo-Narita. The latter is considered even amongst the top ten busiest international routes from the LAX.
To find out more about your Air Nippon flights to and from the LAX, you can contact the airline company through their phone number at +1 800 235 9262.
For more specific information such as the gate number, terminal, and status of your upcoming All Nippon flight at the LAX, then click here.
Codeshare
This airline is a proud member of the Star Alliance. This membership allows it to partner with the following airlines at the LAX: Avianca Airlines, Air Canada, and United Airlines.