IATA Code: G4
Website: allegiantair.com
Terminals:
The LAX is comprised of nine main terminals. They are labeled one through eight, with the last one being labeled as the B terminal, with each one of them serving a specific purpose. Some terminals act as centers for one or more specific airlines and only serve the passengers of the said airline, while other serve a particular type of airlines/flights, such as the B terminal. The B terminal serves mainly international flights.
Arrivals Terminal:
Allegiant Air is one of the many American-based airlines operating at the LAX. The LAX is actually a focus city for this airline, amongst other airlines as well.
This rather recent airline is ultra-low-cost, and it already travels to nearly 130 destinations with and outside the United States.
The passengers of Allegiant Air are greeted at Terminal 1 of the LAX, as it is after all, a domestic airline for the most part.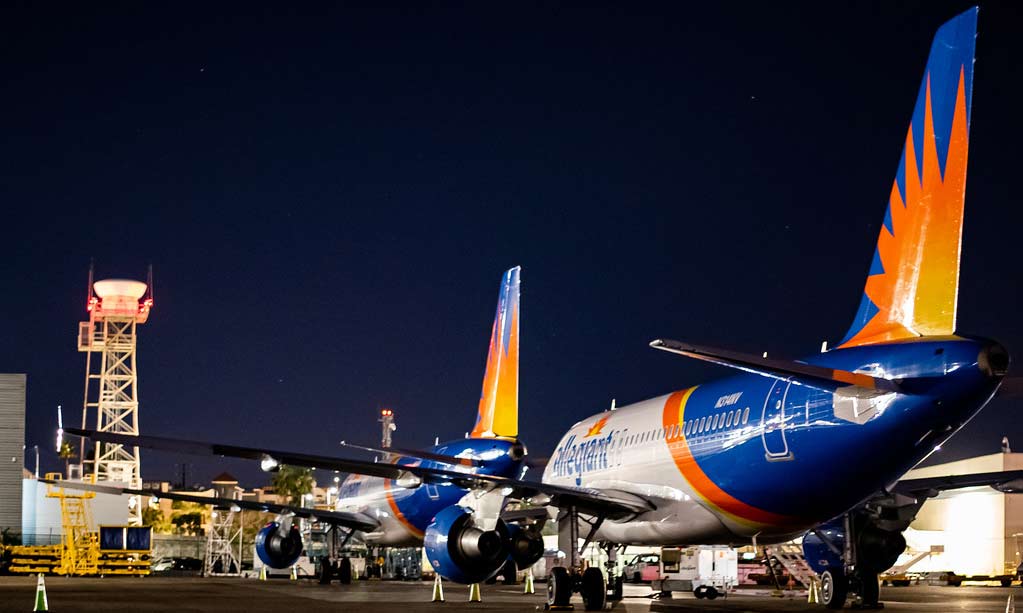 Departures Terminal:
The passengers of Allegiant Air can mostly find their check-in counters and gates at Terminal 1. This is similar to the arriving flights of this airline.
However, these rules are not set in stone, and it is always recommended to make sure beforehand of the terminal you should be heading to. If you happen to find yourself at a terminal different from the one your flight will be leaving from, simply board on the inter-terminal transportation shuttle and be at your preferred terminal within just a few minutes.
Flights
You would be interested to find out that Allegiant Air flies to over twenty destinations from the LAX. You can find out more information about these flights, the services offered by the airline, and more by contacting the airline directly at +1 702 505 8888.
Codeshare
Allegiant Air is currently not a member of any alliance and does not codeshare flights with other airlines at the LAX. Although this airline still partners with other companies occasionally, such incidences are far in between.