Arrivals Terminal:
Cathay Pacific is the official airline company of Hong Kong. The passengers of this airline are greeted at the B terminal, also known as the TBIT. This terminal generally handles international flights, so it makes sense that Cathay flights would land here. However, it is not always that simple. Often, the flights of this airline are codeshare flights, meaning they are being run by partnered companies instead. When this happens, then the flight tends to arrive at a terminal that is different from the TBIT.
It may arrive at Terminal 4, Terminal 5, or Terminal 6. And so, to avoid confusion, it is best to find out this information about your upcoming Cathay flight to the LAX beforehand.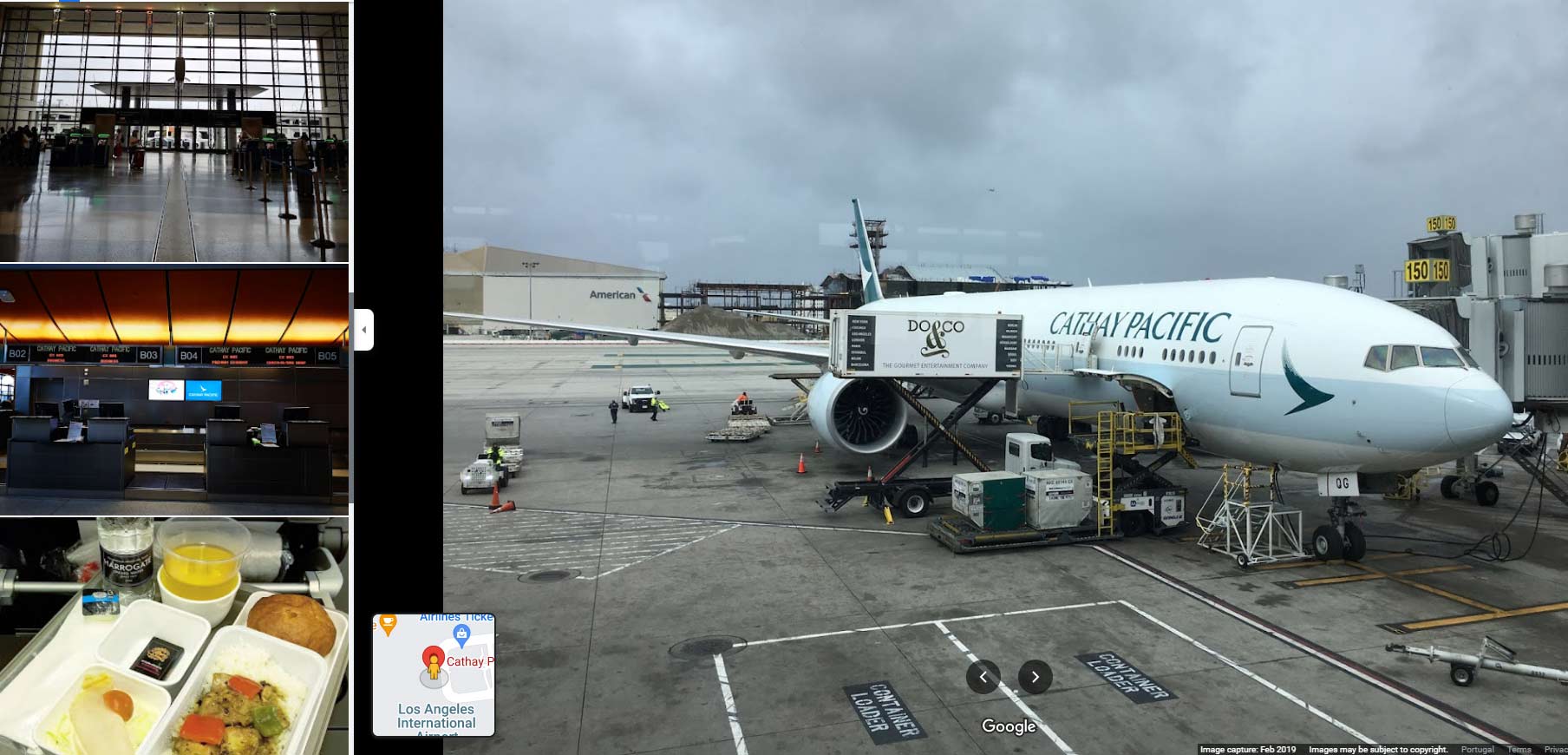 Departures Terminal:
The departing Cathay flights from the LAX follow the same rules as the arriving ones. Generally speaking, the check-in counters and gates of Cathay Pacific are found at the B Terminal. However, when your upcoming flight is a codeshare flight, it might be departing from either Terminal 4, Terminal 5, or Terminal 6.
If you find yourself in a terminal that is different from the one your flight is leaving from, then you should not worry. All you have to do is hop on one of the many inter-terminal shuttles that constantly take passengers between the terminals at the LAX. These shuttle are quick and totally free of charge!
Flights
The main destination that Cathay flies to from the LAX is Hong Kong. This destination even holds the eighth place in the list of busiest international routes from the LAX, as nearly a million people take it yearly.
To contact this airline directly and find out more about their flights to and from the LAX, call at +! 800 233 2742.
Codeshare
This airline is a proud member of the OneWorld alliance. This alliance allows it to partner with several known companies across the world. At the LAX, the main partners of Cathay are American Airlines, Alaska Airlines and LATAM Airlines.