Arrivals Terminal:
China Airlines is the official airline company of its native country. It is state-owned, and definitely one of the biggest airlines in the entire country and region as a whole. As this airline is an international one, it is greeted at the terminal that handles international flights, which is the B terminal.
Alternatively, the flights of this airline are sometimes run by other companies in a codeshare agreement. When that is the case, then the China Airlines flight may land at different terminals at the LAX, namely either Terminal 2 or Terminal 3.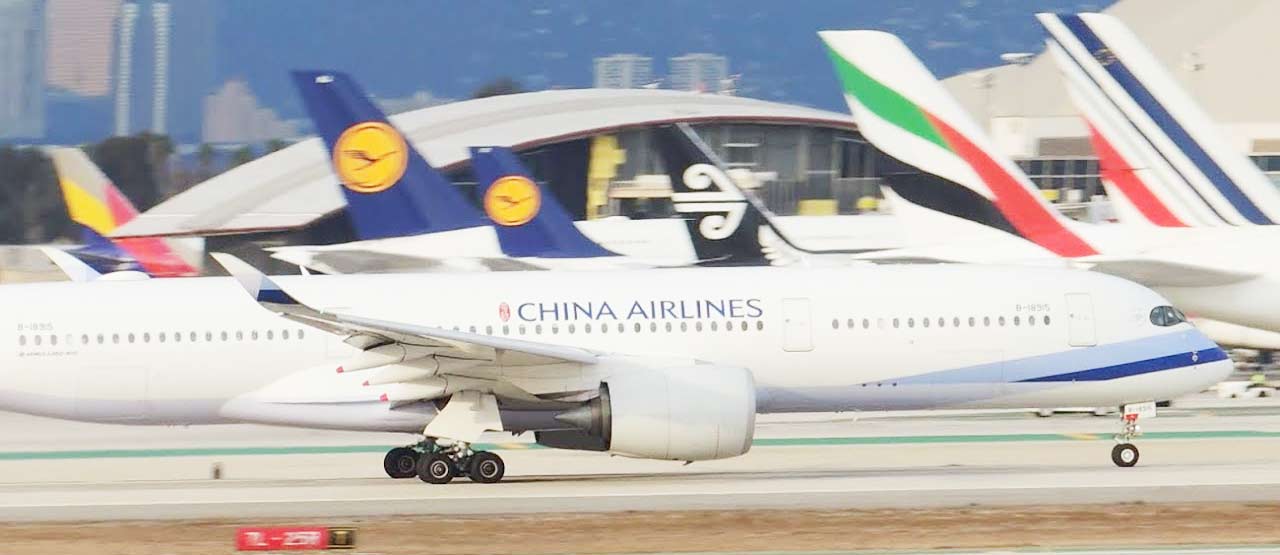 Departures Terminal:
The departing flights of China Airlines from the LAX generally operate from the B terminal, just like the arriving flights of this airline. When the flight is a codeshare flight, you might expect to land at Terminal 3 instead.
This information is crucial as it helps you better prepare for your trip through the LAX. Thus, you are encouraged to find out which terminal you should be heading to ahead of time. However, it might be important to note that traveling between terminals is actually easier than it seems. Some terminals are connected through walkways, and others through the inter-terminal shuttle service, which is completely free of charge!
Flights
China Airlines mainly travels to Taipei from the LAX.
To find out all the necessary information you need about your upcoming China Airlines flight at the LAX, such as the designated terminal and the gate number, then click here. For similar information about your China Airlines flight arriving to the LAX, then press here.
For more urgent matters, feel free to contact the airline at +1 800 227 5118.
Codeshare
China Airlines has been a member of the SkyTeam Alliance for a while now. Through the alliance, it has been able to connect with companies far and wide. At the LAX specifically, this airline partners with Delta Air Lines and WestJet.