Arrivals Terminal:
Delta Air Lines occupies a hub at the LAX. In fact, it is the number one largest operating airline at this airport. Delta alone brings in over five million passengers yearly! Such staggering statistics mean that it has its own hub operating at Terminal 3.
Thus, if you are arriving to the LAX on your Delta flight, then you are most likely to find yourself at Terminal 3. This may sometimes change, depending on the destination you are coming from and also depending on whether your flight is a codeshare flight or not. And so, if you are not landing at Terminal 3, then you can expect to land at Terminal 2 or the B terminal.
You should be finding out this information prior to your arrival at the airport, in order to avoid confusion and to be better prepared.
Departures Terminal:
Since Terminal 3 is the airline's hub, then your departing Delta flights should also leave from this terminal. When things change, as they often do, then you can find your check-in desks and gates at Terminal 2 or even the B terminal. This depends on many factors, and it would be best if you would have all the information you need before your flight so as to avoid wasting precious time.
If you would like to travel to a different terminal, you can do so via the inter-terminal shuttle services that are free of charge and quick! You can find their platforms at every terminal.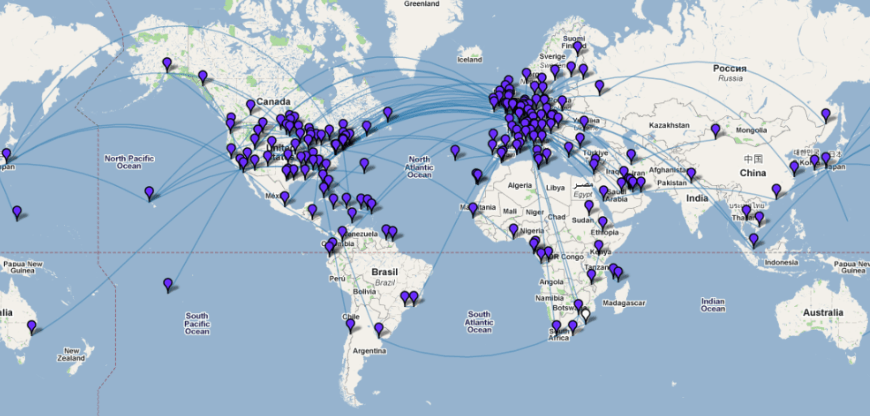 Flights
Delta travels to well over thirty destinations from the LAX, both within and outside the United States. It even operates eight out of ten of the busiest domestic routes taken from the LAX, and four out of ten of the busiest international routes!
To inquire more about the flights of this airline and its services, particularly at the LAX, then you can call at +1 800 221 1212.
Codeshare
With Delta being a SkyTeam Alliance member, it partners with several companies at the LAX, such as:
Air France
China Airlines
ITA Airways
Korean Air
KLM Royal Dutch Airlines
LATAM Airlines
WestJet
Virgin Atlantic