Arrivals Terminal:
The country of the United Arab Emirates has not one, but two official airlines. One of these is Emirates Airlines. This airline is the largest airline company in the entirety of the Middle Eastern region, as it has thousands of flights operating each and every week to over 150 destinations worldwide.
Emirates travels often to the LAX, with its passengers being greeted at the B terminal, which is also known as the international terminal.
Sometimes the flights of this airline are codeshare flights, meaning they are run by different companies, which causes them to arrive at other terminals, particularly Terminal 2 and Terminal 5.
Departures Terminal:
As with the arriving flights of Emirates, the departing flights operate from the B terminal most of the times. When they do not, then the check-in counters and gates should be found at either Terminal 2 or Terminal 5.
Passengers should understand which terminal they should be heading towards well in advance in order to minimize any confusion or the wasting of precious time.
To transfer to a different terminal, you may either take the walking route or hop on an inter-terminal shuttle.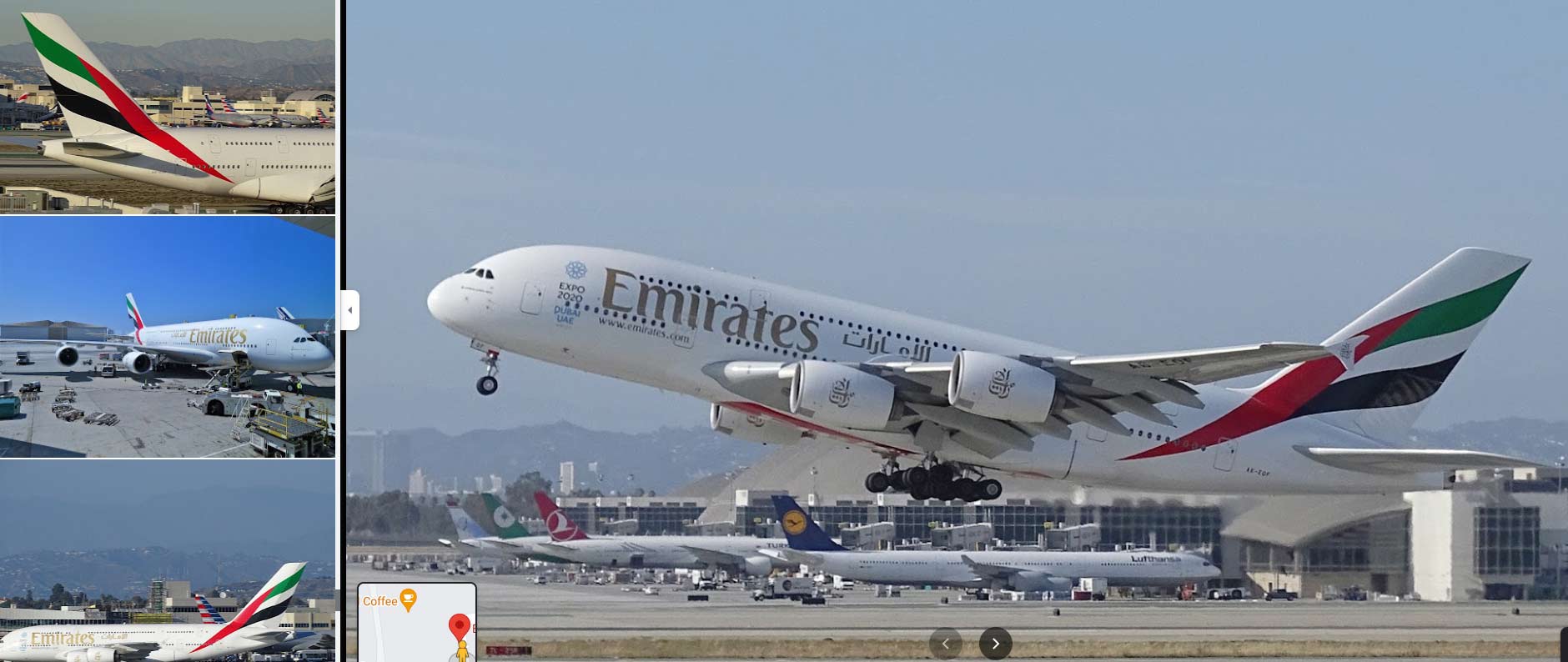 Flights
Emirates mostly travels to Dubai, U.A.E., from the LAX. To inquire more about the flights and services of this company, you can do so by contacting them at +1 800 777 3999.
To inquire about which terminal your Emirates flight will arrive at, then click here.
And by clicking here, you can discover the terminal and the gate number from which your Emirates flight will depart from at the LAX.
Codeshare
Emirates Airlines chooses not to be a member of any particular alliance of airlines. Yet, this airline still forms individual partnerships with certain companies here and there.
At the LAX in particular, the possible partner companies of Emirates are JetBlue Airways and WestJet.