Arrivals Terminal:
EVA Air is an airline company that is native to Taiwan. It travels to over sixty destinations, most of which are international. One of these international destinations is the LAX in the United States.
And since EVA Air is an international airline, its flights are received at the terminal that handles international flights, which is the B terminal.
When the EVA Air flights are codeshare flights, then they are received at either Terminal 7 or Terminal 8.
Make sure you know which terminal you will be landing at prior to your arrival at the LAX. Once you arrive at the airport, if you find that you need to be at a different terminal from the one you landed at, simply hop on one of the inter-terminal transportation shuttles that transport people for free. Walking from one location to another is also an option amongst certain terminals.
Departures Terminal:
The departing EVA Air flights also operate at the international terminal – the B terminal. When the flights are codeshare flights, and just like with the arriving EVA Air flights, they operate at Terminal 7 or Terminal 8.
Find out which terminal you should be heading towards to catch your EVA Air flight at the LAX beforehand so you can be better prepared for your journey across the large airport.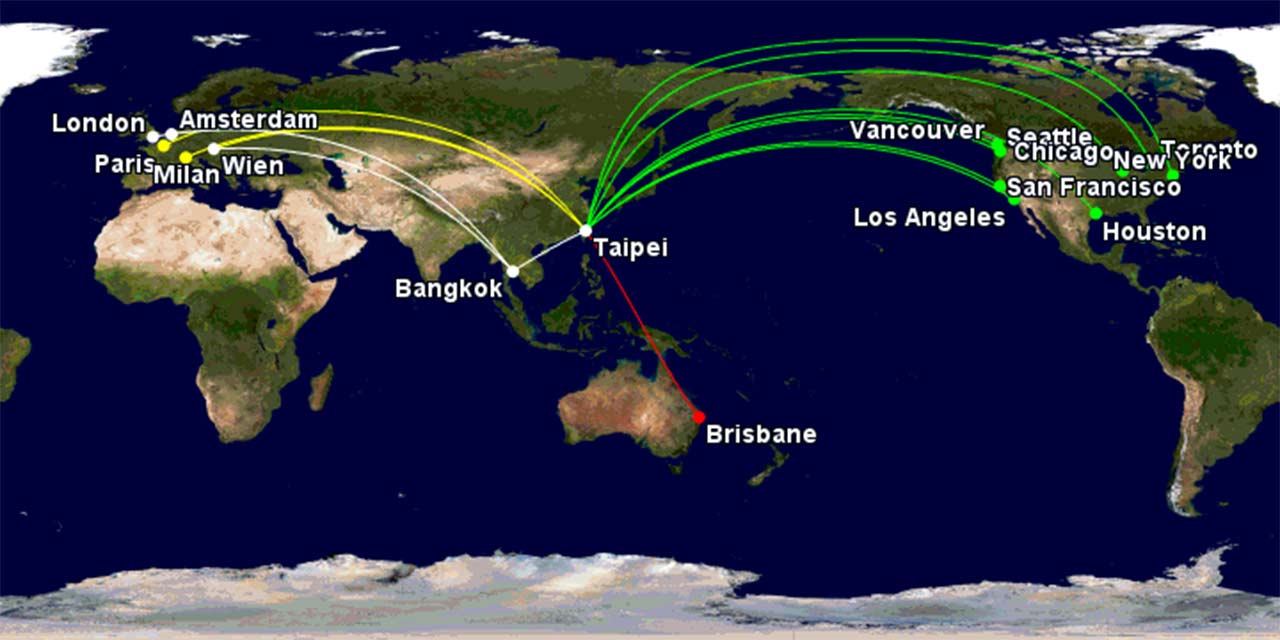 Flights
The main destination that EVA Air travels to from the LAX is Taipei – Taoyuan.
To inquire more about your upcoming EVA Air flight at the LAX, such as your designated terminal and gate number
For more information on which terminal you should be expecting to land at and the status of your EVA Air flight
You can also contact the airline directly at +1 800 695 1188 and ask them all your burning questions and urgent matters.
Codeshare
EVA Air is a member of the Star Alliance, which is the largest alliance of airlines in the world. Thanks to the alliance, EVA Air is able to codeshare flights with Avianca, Copa Airlines, and United Airlines at the LAX.