Arrivals Terminal:
Fiji Airways, as its name implies, is the official airline company of the country of Fiji. Its destinations stretch across different continents.
The LAX was, and will always be, one of its most important destinations in the United States. Upon arrival at this airport, the airline is greeted at the B terminal. This terminal, for the most part, receives most of the international flights.
Sometimes the flights of Fiji Airways are codeshare flights. This means that they are run by allied airlines. In this case, the flight may land at either Terminal 4 or Terminal 5.
Make sure you are informed as to which LAX terminal your Fiji Airways flight will land at to be maximally prepared for your trip across the airport.
Departures Terminal:
The B terminal not only receives the incoming flights of Fiji Airways, but it also operates the departing flights of this airline.
Alternatively, Terminal 4 and Terminal 5 are the other optional terminals form which the flights of Fiji Airways can operate.
Get familiar with the information regarding which terminal your flight will leave from as it is sure to save you time at the airport. It is also helpful to know that traveling between terminals is made easy and simple via the available inter-terminal shuttles.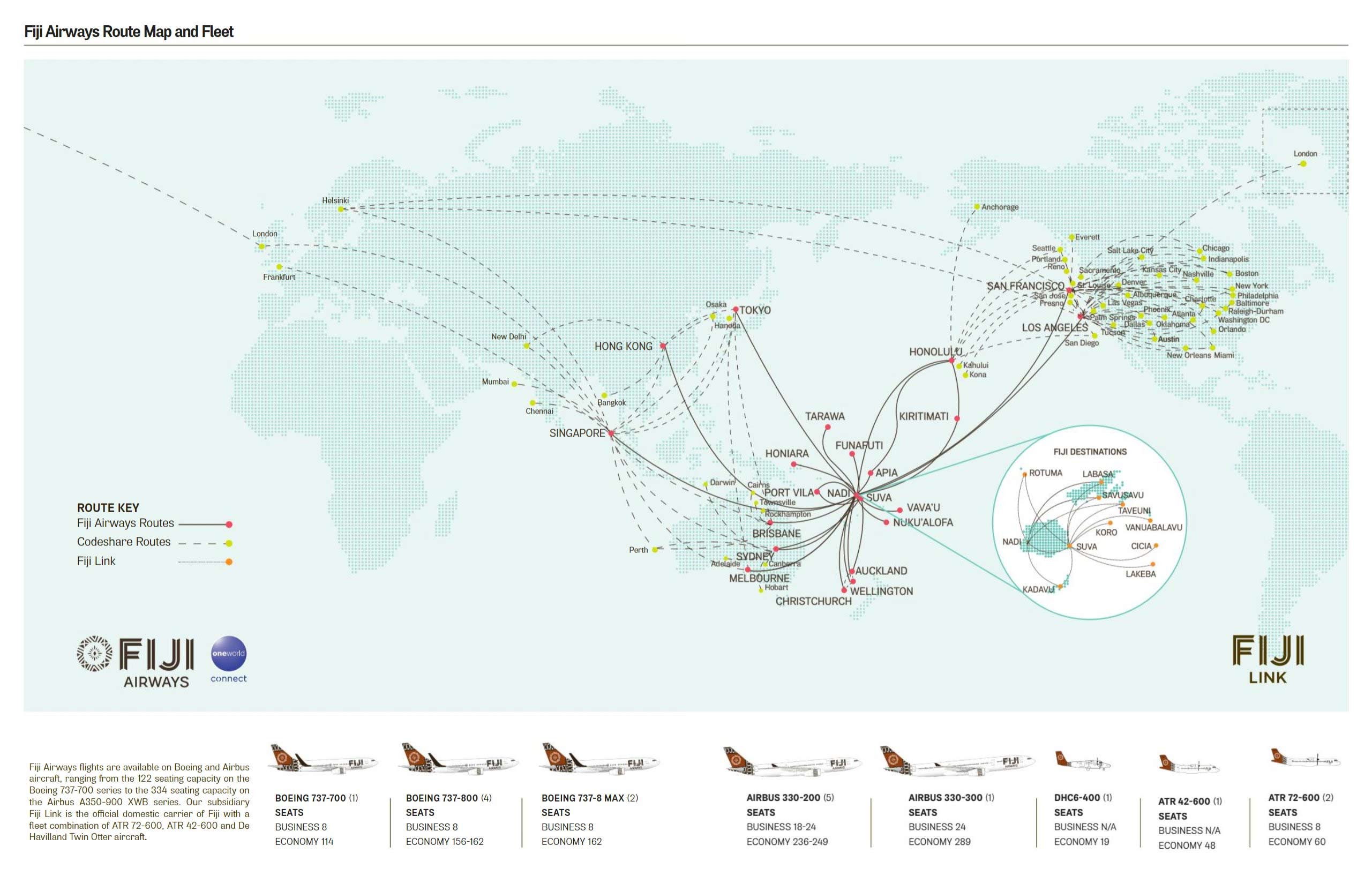 Flights
The main destination that the airline travels to from the LAX is the Nadi International Airport in Fiji.
To contact the airline directly and ask all your inquiries, call them up on +1 800 227 4446.
For more detailed and crucial information about your upcoming Fiji Airways flight at the LAX, click here. And click here for similar information on your flight arriving at the LAX.
Codeshare
This airline is a member of the OneWorld Alliance, and its membership in this alliance allows it to codeshare flights with many different airlines across the world.
At the LAX in particular, its main partner is none other than American Airlines.