Arrivals Terminal:
Finnair is the official airline company of the country of Finland. This airline has been operating for nearly a hundred years and has grown exponentially in this time. As of now, this airline travels to well over a hundred destinations, spanning multiple continents.
And as this airline is an international one, its flights are received in the terminal that mostly handles international flights – the B terminal. This terminal is not the only one that receives the flights of Finnair, however, as other terminals may also be the recipients depending on multiple factors.
One of the things that may cause the flights of Finnair to land in a different terminal is that it might be a codeshare flight being run by a partnered company.
In this case, the airline will land at either Terminal 4, Terminal 5, or even Terminal 6. Make sure you know which LAX terminal you are landing at so you are well prepared for your trip across this airport.
Departures Terminal:
The B terminal also handles outgoing international flights, which means that the flights of Finnair depart from this terminal as well.
In case of codeshare flights, then the Finnair flights will leave from Terminal 4, Terminal 5, or Terminal 6.
Find out beforehand which terminal you need to go to in order to avoid wasting time while at the airport itself.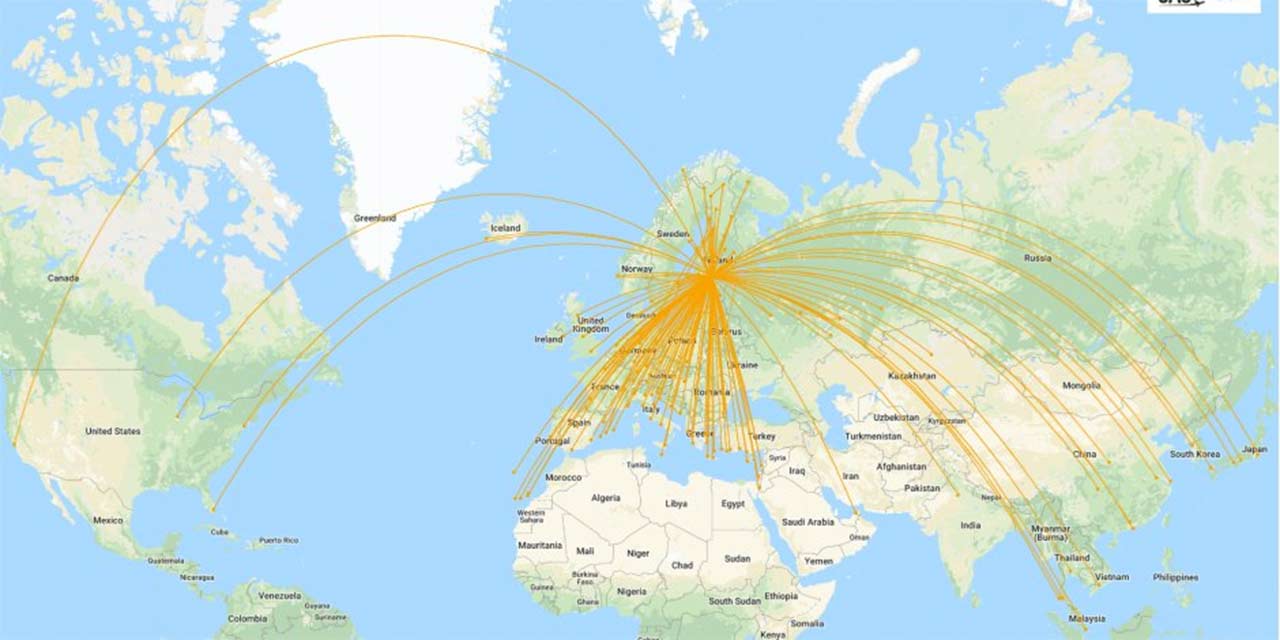 Flights
From the LAX, Finnair mostly travels to Helsinki in Finland. To inquire more information about the flights of this airline to and from the LAX and about their services, call them at +1 877 757 7143.
Codeshare
Finnair is a member of the OneWorld Alliance. Its membership in this alliance gives it the opportunity to reach even more destinations through the aid of codeshare flights.
When it comes to codesharing flights at the LAX, Finnair partners mostly with American Airlines, Alaska Airlines, British Airways, and Iberia as well.