Arrivals Terminal:
Qatar Airways is the official airline company of the country of Qatar. This state-owned airline has only been around for less than thirty years, but it already travels to more than 170 destinations worldwide. These impressive statistics are only a fraction of the success this airline has sustained in recent years.
When it comes to arriving at the LAX, the flights of Qatar Airways land at the B terminal mostly, and Terminal 6 occasionally.
This depends on multiple factors, such as whether the flight is a codeshare flight or not. Qatar Airways may also land at other terminals at the LAX such as Terminal 4 and Terminal 5 as well.
It may be best for you to inquire beforehand about which LAX terminal your flight will land at.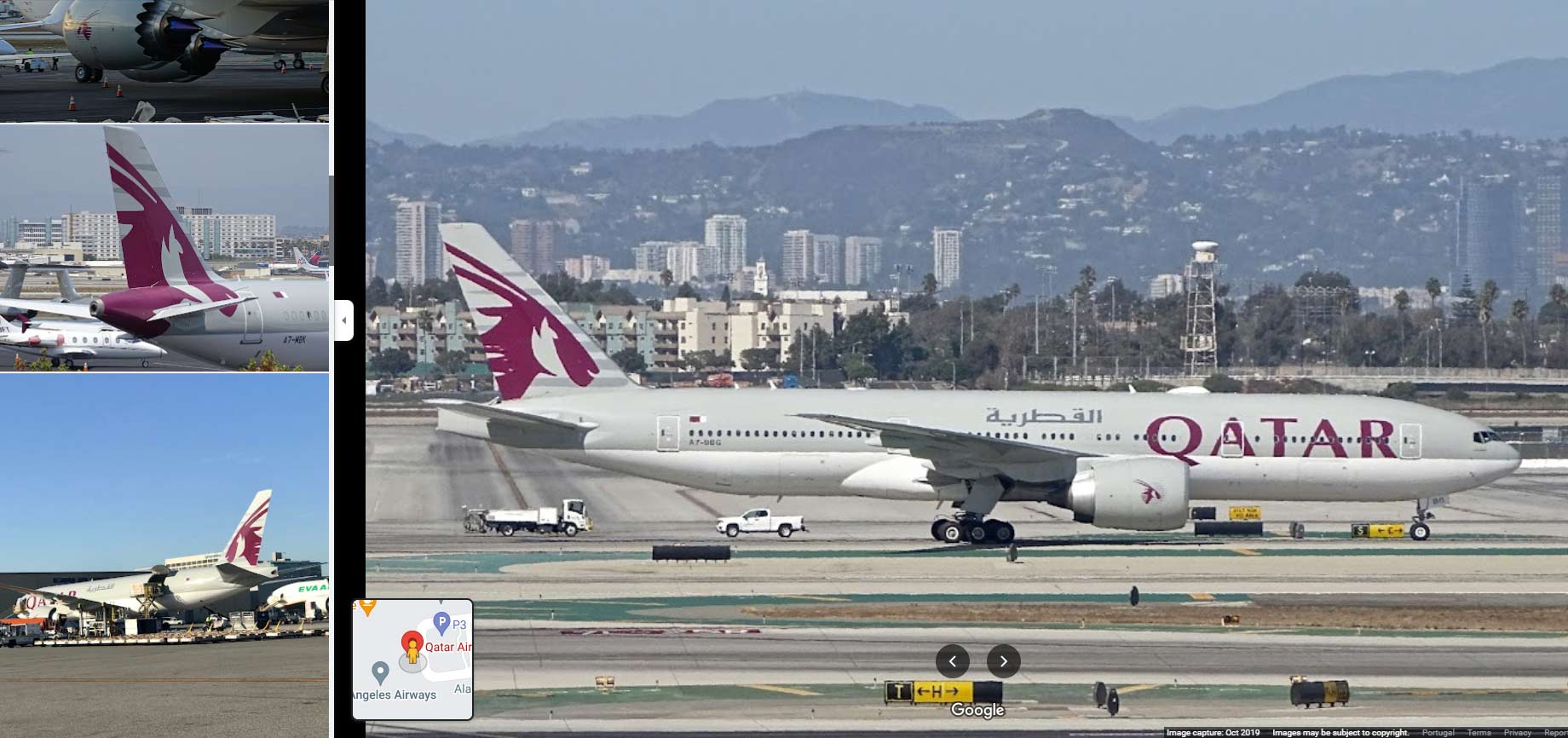 Departures Terminal:
Qatar Airways departs from the B terminal generally, as this is the terminal that handles international flights at the LAX.
This is, however, not always the case as some flights of Qatar Airways may operate from different terminals. This is especially true in the case of codeshare flights, where the flight is being run by a different airline.
The other terminals from which your upcoming Qatar Airways check-in desks and gates can be found at include Terminal 4, Terminal 5, and Terminal 6.
As passengers, you are encouraged to stay informed about the exact LAX terminal that your flight will be leaving from so you do not lose precious time at the airport.
Flights
Qatar Airways mainly travels to Doha, Qatar, from the LAX. You can call the airline directly at +1 877 777 2827 to find out more about their flights, services, lounges, and much more.
Codeshare
Qatar Airway is a proud member of the OneWorld Alliance that allows it to connect with multiple airlines globally and codeshare flights with one another.
The main partner companies of Qatar Airways at the LAX are American Airlines, Alaska Airlines, Iberia, and JetBlue Airways.