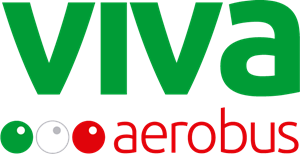 IATA Code: VB
Website: vivaaerobus.com
Arrivals Terminal:
VivaAerobus is a Mexican airline company that is considered a low-cost carrier. This airline currently travels to almost sixty different destinations within and outside of Mexico. Its main destinations are generally its international ones, particularly the ones to the United States.
And at the United States, this airline travels frequently to the LAX. Upon arriving at the LAX, the passengers of VivaAerobus are welcomed at the B terminal. This is the terminal that welcomes the majority of the international flights at the LAX.
Departures Terminal:
When flying with VivaAerobus from the LAX, you have to first head over to Terminal 1, where you will find your check-in counters.
After checking in, you should head to the B terminal to find your designated gate. Traveling between terminals at the LAX is very easy, and it is made possible by the inter-terminal transportation shuttles. These service shuttles transport people within under ten minutes and completely for free!
Flights
The main destinations that VivaAerobus travels to from the LAX are Guadalajara, Mexico City, and Monterrey. In fact, Guadalajara and Mexico City are amongst the top five busiest international routes taken by passengers from the LAX!
To find out more about your arriving VivaAerobus flight to the LAX, then click here. If you are, instead, departing from the LAX on board the VivaAerobus, then you can find extra information here.
If you would like to contact the airline directly for more pressing matters, you can contact them at +1 888 935 9848.
Codeshare
While VivaAerobus is currently non a member of one of the three main alliances of airlines in the world, it does form many alliances and partnerships with a multitude of other airline companies. These alliances and partnerships allow it to codeshare flights with these companies.