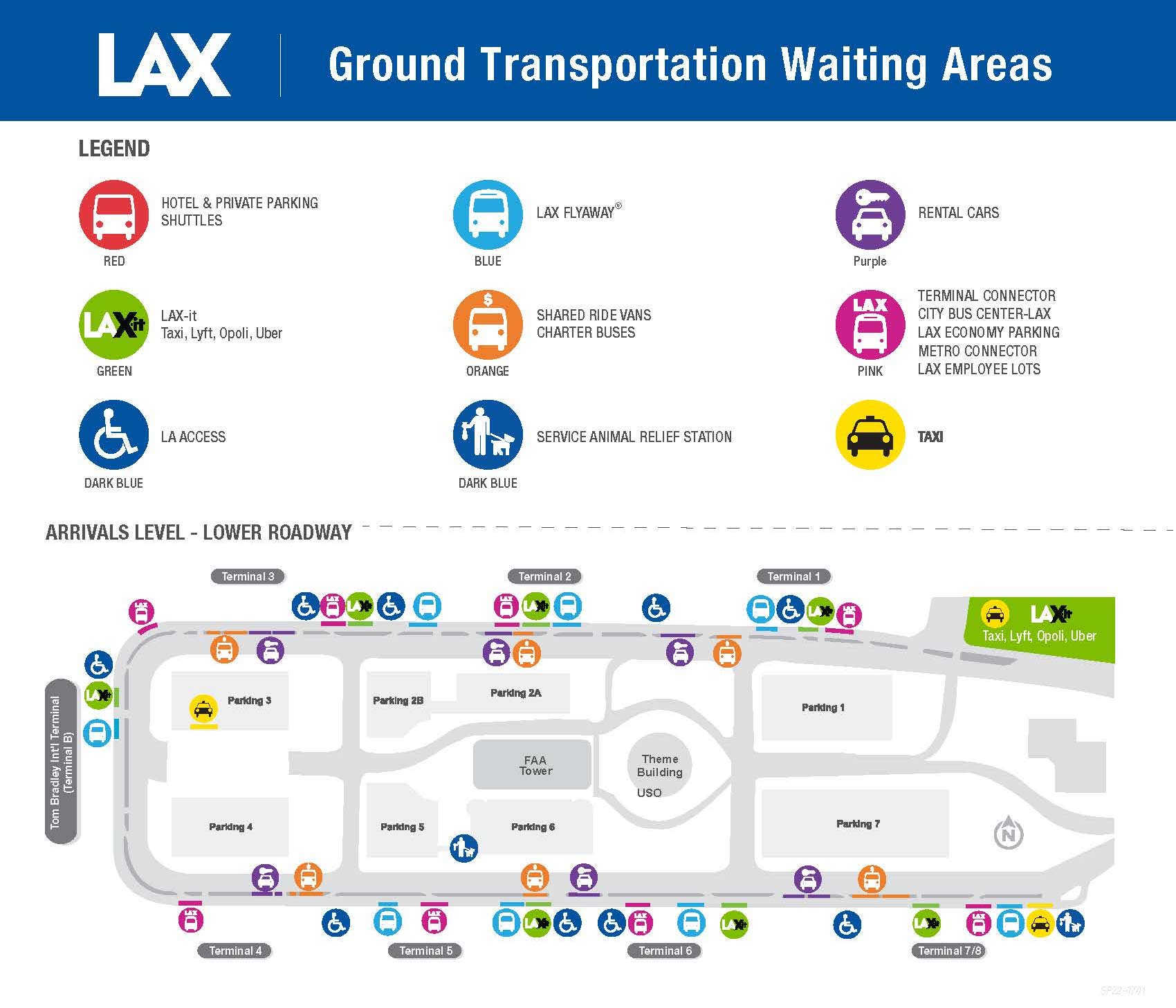 The LAX Airport public transportation options are plenty, and they connect every part of the city with the airport. And with such a variety of options, you get the freedom to choose the options that suits you and your needs best.
The most straightforward LAX public transportation option offered by the airport itself is to take the bus Route C to the LAX bus center where public buses can be picked up. This shuttle operates every day from 4:00 am until 2:00 am.
Besides the city bus center LAX option, some public buses operate directly on the grounds of the LAX. An example of such buses is the Culver City Bus that goes to the LAX bus center and back from many different locations in the city. This can be done using line 6 or the rapid 6, and upon reaching the city bus center LAX, a free shuttle can be taken to your terminal of choice.
Similarly, the Torrance Transit also goes directly from Torrance City to the LAX and back. What is even more convenient about this service is that a trip is operated every half an hour!
The Santa Monica Big Blue Bus also connects the airport to different parts of the region, and it even operates on the bus lane for added efficiency so you don't have to worry about being late to your flight!
These are the most common examples of buses taken by the millions of visitors to the LAX. You are encouraged to further explore the option that fits you best!
The metro bus center LAX
You can get from the airport to the LAX Station to take the Green Metro C line. To get to the station, you can take the usual shuttles that pass by every 15 minutes or so, every day from 1:00 am and until 4:00 am. This versatile option is easy to get to, and is affordable as the shuttle is free of charge.