In general, taking a taxi from the airport may not be the most economic option, but it definitely is up there amongst the most convenient options. The ease of the trip, the comfort, and the duration, make this options all the more attractive.
The rates that apply when taking a cab service from LAX to one of the famous destinations are flat, meaning generally unchanging. However, they may change due to some external conditions. If you're heading towards downtown, expect to pay 46.50 USD. If your route is towards Norwalk, then expect to pay 55.00 USD instead, and 40.00 USD to West Hollywood.
The trip to downtown LA should take around half an hour, but as with the rates, this number is subject to change due to external conditions, such as the weather and rush hour.
Taxi Service Los Angeles Airport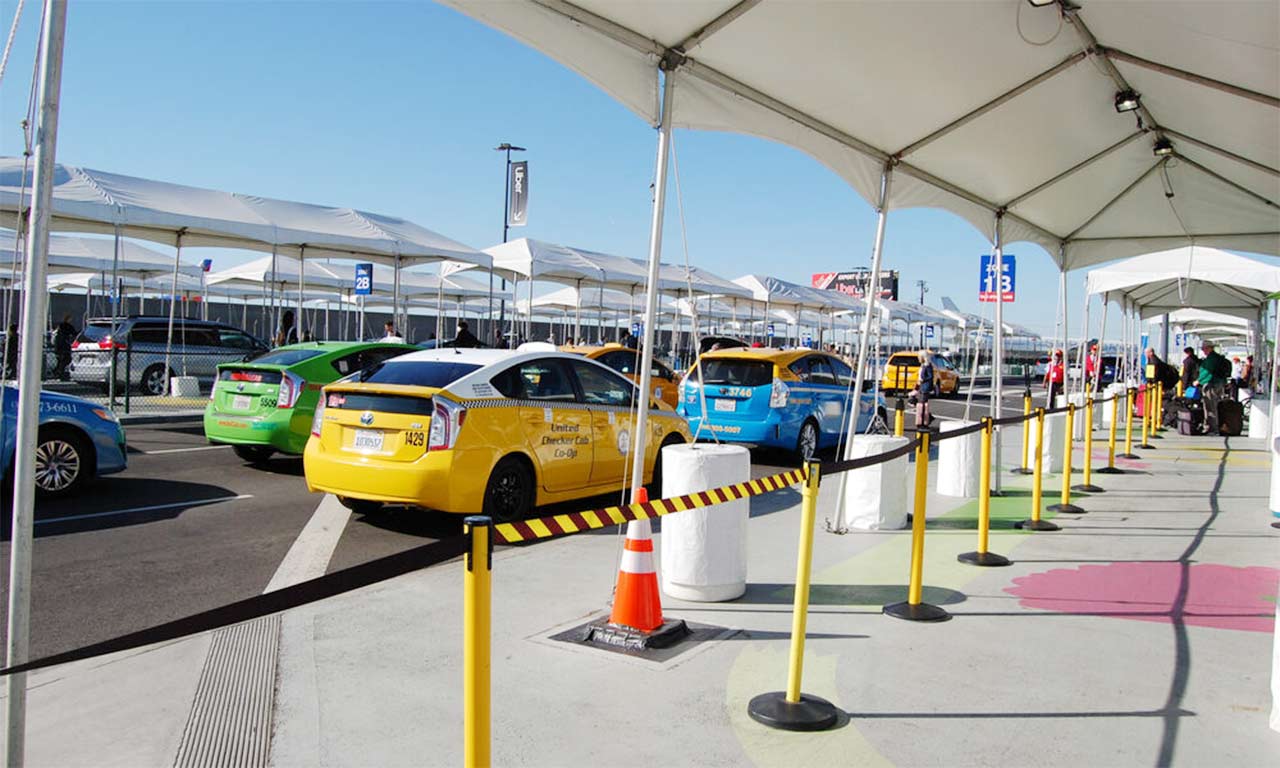 There are specific taxis LAX Airport allows to operate directly on the grounds of the airport. These companies work daily, on a 24-hour basis, and include the following:
LA Checker Cab
Yellow Can
United Independent Taxi Drivers
Independent Taxi
City Cab
And more! Take your pick, and give them a call to inquire about their rates and services.
Taxi Service at LAX Airport pick-up locations
If you are heading to the LAX using a cab, then you will understandably be dropped off at the departures level of your terminal.
If you are looking to pick up an LAX taxi, however, then you can choose one of three pick-up locations at the airport:
The first being at Terminal 1, at the LAX-it sign, the second being at the parking lot between Terminal 3 and the TBIT, and the third being at Terminal 7, serving that terminal and the eighth one.
Accessible LAX taxi service
If you need an accessible ride, then feel free to give the taxi management at LAX a call to explain your needs. They will gladly help you arrange the suitable ride for you as well as the appropriate pick-up location.
The number is +1 310 646 9177.
Rideshare taxi service at LAX
When it comes to rideshare taxi services, there are limited companies that are allowed to drop off and pick up passengers from the airport, and they are Opoli, Uber, and Lyft.